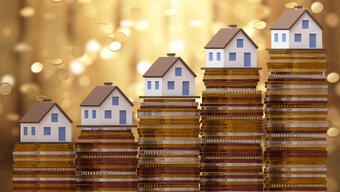 This sustained growth comes against a background of Romanians' preference to turn to bank brokers, and in the last 5 years, over 50,000 Romanians have attracted financing with the help of credit intermediaries from the Romanian Association of Credit Brokers (A.R.B.C.).
According to AVBS Credit's internal data, 80% of Romanians prefer to purchase very spacious properties, 10% to renovate their current home, 7% to buy a car, 3% for other projects.
The average age of Romanians who turn to bank brokers is 30 years old and they come from cities such as Bucharest, Constanța, Iași, Cluj, Timișoara and from other large and medium-sized cities in the country.
Only in the first quarter of 2021, AVBS Credit doubled the volume of intermediated loans, compared to the same period last year, and 80% of total intermediated loans in 2020 were mortgages, the interest of Romanians with medium and high incomes was directed in the purchase of housing to ensure increased comfort and a generous space to carry out their family, professional, school activities from home, in the context of the pandemic.
The company's representatives recommend to all Romanians who want financing through credit brokers to turn to an unbound credit broker, because it has an extensive portfolio of financial partners that allow it to offer a wide range of lending solutions. In addition, the services offered by credit intermediaries are personalized and free for the client.