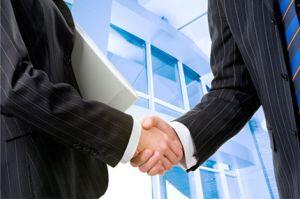 "Despite the economic uncertainties generated by the increase in inflation and energy costs, the real estate market in Romania experienced a positive evolution in the first 6 months of 2022 in all the main segments. Given that there are many challenges ahead, some adjustments are possible until at the end of the year, and growth rates in general will probably be modest," said Alexandru David, Head of Research at JLL Romania.
The volume of investments should reach 1 billion euros by the end of the year
The volume of real estate investments for Romania in Q2 2022 is estimated at approximately 257.4 million euros, a value almost 4 times higher than that recorded in Q1 2022 and by 13% over Q2 2021. For the first 6 months of 2022, the total volume of investments reached 326 million euros, almost the same as in S1 2021.
Consultants expect investment volumes in 2022 to reach approximately 1 billion euros, although exact predictions are difficult to make at this time due to market uncertainties.
The largest investment transaction completed in Q2 2022 was the sale of the Expo Business Park office complex, developed by Portland Trust, to S Immo. JLL advised the seller in this transaction.
Yields remained stable in Q2 2022 at 6.75% for offices, 7.25% for retail and 7.50% for industrial properties. Romania is well positioned in terms of prices, as current yields are still well above those recorded in the last peak (2007) and above those currently quoted in the rest of the region. Yields are expected to remain relatively flat through the end of the year as appetite for real estate financing remains strong, particularly for income-generating assets.
Demand is improving on the office market
In general, S1 2022 marked a 10% increase in gross demand in Bucharest compared to S1 2021, up to 134,600 m². However, net take-up increased to 82,300 m² in the period, up 70% from H1 2021.
As expected, the vacancy rate contracted in Q2 2022, from 14.3% in the previous quarter to 12.75%, as the volume of new deliveries was low during that period. Although most companies have opened their offices for their employees, the hybrid "work from home – work from office" approach is still a common practice. The vacancy rate is likely to continue to decline in the second half of 2022 due to limited options for projects to be delivered during this period.
A single office building was delivered in Bucharest in the second quarter of 2022, the second phase of the AFI Tech project, which adds 24,500 m² to the Centru-West submarket. By the end of 2022, approximately 41,300 m² are expected to be added to the market, bringing total deliveries for this year to 139,300 m². The largest project expected to be completed by the end of 2022 is the second phase of One Cotroceni Park, which adds approximately 34,500 m² to the Centre-West sub-market, which has already attracted the most deliveries this year.
Q2 2022 marked an increase in prime office rents in Bucharest, from 18.5 euros per m² per month, to 19.0 euros per m² per month, as a direct consequence of rising inflation and construction costs, combined with a small volume of new deliveries.
Industrial stock should reach over 6.3 million m² this year
The industrial market in Romania continued to have a very good evolution in Q2 2022, with gross demand reaching 188,400 m², 34% below the previous quarter, but 40% above Q2 2021.
For S1 2022, gross take-up totaled 472,700 m², 19% more than S1 2021. Net take-up was 386,900 m², 37% more than S1 2021.
In Q2 2022, approximately 92,700 m² of industrial and logistics spaces were delivered in Romania. For the second half of 2022, the developers intend to deliver another 424,000 m² of industrial and logistics spaces. This would bring total completions for 2022 to 672,100 m², 27% above deliveries in 2021. Thus, by the end of the year, the total stock could reach 6.36 million m².
Under the pressure of rising construction costs and inflation, rents for industrial spaces started to rise in Q2 2022, also encouraged by consistent demand and low vacancy rates. However, these increases are limited by the strong competition on the market and the large volumes of new deliveries expected for the second half of the year. In the second quarter, rents were between 3.85 and 4.25 euros / m² / month in the Bucharest & Ilfov region, and between 3.25 and 4.25 euros / m² / month in the other regions of Romania.
Due to strong demand in H1 2022, vacancy rates continued to decline slightly nationally, from 2.8% in Q1 2022, to 2.6% in Q2 2022. Given the volume of new deliveries expected for H2 2022, we do not foresee further decreases in vacancy rates until the end of the year.
The first signs of slowing down on the residential market
The level of new unit transactions in Q2 2022 was somewhere around 8,350 units for Bucharest and 1,450 units for Ilfov, up 3.8% compared to the previous quarter.
Overall, the second quarter of the year marked a 16% increase compared to Q2 2021 and a spectacular increase compared to Q2 2020, with a double volume of recorded transactions.
After a low, seasonal evolution in April, activity resumed in May, at a significantly higher pace compared to May 2021, while in June the effects of the increase in the key interest rate had an impact on the volume of transactions. We are poised to witness a slowdown in Q3 2022, with this trend already visible in June 2022.
The residential offer for Bucharest – Ilfov increased by approximately 6,250 new units in Q2 2022, of which 3,460 new units in Bucharest and 2,790 new units in Ilfov county. By the end of the year, we estimate a total supply of 17,925 units for Bucharest and Ilfov.
Residential prices registered an increase of 4% in Q2 2022 compared to the previous quarter, settling at an average of 1,720 EUR / sqm. The price increase is unexpected considering the evolution of demand and the general economic and financial context. This increase comes mainly as a result of the increase in construction costs, but it may also be a dampener for the expected widening of the negotiation margins.