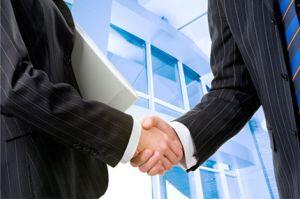 "2022 was an exceptional year for the Romanian market, as the total volume of investment surpassed 1.25bn EUR. Our experience of the large transactions from the last year indicates that liquidity is more than sufficient when you have the right product-market fit. We expect the traded volume to slow down in 2023 due to economic uncertainty, but we remain very optimistic about the outlook for commercial real estate, especially across offices, I&L and retail products", stated Mihai Pătrulescu, Head of Investment Properties, CBRE România.
CBRE, who advised the largest investment transaction on the Romanian real estate market in 2022, being the leader in this segment with a 45% market share, estimates that investors' appetite in real estate will remain at a high level in 2023, but it will be more balanced compared to the exceptional year 2022.
CBRE points out that there will be three main trends that will shape the market:
1. Price unpredictability for most of the year – 2023 will be marked by a lack of predictability in price developments across the economy. So players in the real estate industry will discover on the go the dynamics of rates, which could even change investment plans 360 degrees.
2. New product supply will be limited as sellers try to delay deliveries – CBRE estimates show that there is a risk that the market will face limited supply, with sellers facing macroeconomic uncertainties and preferring to delay delivery, rather than trading at rates that are no longer competitive.
3. The number of relevant buyers is larger than expected – there are a lot more investors willing to enter the real estate market than known, so there is a possibility that the demand in the market could be higher than estimated.
Who were the biggest investors in the real estate market last year?
Romanian investors had the biggest contribution to 2022 investment volume in Romania, in a more mature environment, that can be aligned with high-performing countries within the CEE region. Thus, half of the total investment volume in the real estate market in 2022 came from the local level, according to CBRE data.
By investing in real estate assets throughout the country, local players have embedded a sentiment of stability on the medium and long-term in the Romanian investment market. With sixteen deals with an average value of 38.7 million euros, but also with the biggest contribution to 2022 investment volume, local players successfully managed to develop placements in the market.
At a considerable distance from Romanian investors were South African assets, with a percentage of 15% and Austrian assets with 10%. With shares below 10%, investors from Belgium, UK, Hungary and Malta accounted for a total of a quarter of the total volume.
The most dynamic sector in terms of attracting investments was office projects, which also registered a record. Last year CBRE assisted CA Immo in the sale of its portfolio in Romania to Pavăl Holding in a transaction of an unprecedented value for the local market, i.e. 377 million euros.
In total, the office sector attracted 62% of all investments in 2022 followed by retail (24%) and industrial (7%). At the same time, hotels and assets from other areas managed to jointly attract 7% of the total investment. However, alternating between second and third place during the same period, the retail and industrial sectors are sought after by both local and foreign investors. Retail, with a special focus on retail parks and industrial, has become more attractive for investors looking to place their money in Romania, once the 2020 health crisis shifted the light towards this type of development.