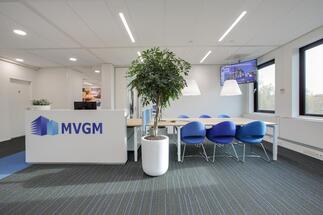 MVGM Group took under management the NorthLight Residence residential complex in Bucharest, with a total of 110 apartments and developed by InteRo Property Development. The company offers professional services for the management of the NorthLight Residence project and it offers build to rent services for the units in the residential complex.
"MVGM Group enters the Romanian residential market, a segment that currently offers an important business opportunity as more and more developers choose to provide professional services for the management of their assets to their buyers. Romania is an important market for MVGM, and we are convinced that the experience gained in other markets will be an important asset for our customers", says Mariana Stamate, managing director of MVGM Romania.
The international property management company, MVGM Group, has decades of experience in the Romanian market through the acquisition of JLL's European property management division. The MVGM Group manages commercial properties (office buildings, shopping centers) in Romania.
MVGM Group is the market leader in property management services in the Netherlands and a top tier property management services company in Europe.
MVGM Group offers services on the residential market that are provided to developers and to owners' associations. The company provides an IT platform, for residents who buy / rent homes, where they have access to financial information relating to the complex, but also their own financial statements for example. Furthermore, through the platform, residents or tenants can open tickets, follow their repair requests, but also access a series of related services to optimize their well-being and living comfort.
"In an increasingly competitive and constant changing market, such as the residential one, the winners will be the developers who put the customer first, be it buyer or tenant. Transparency in terms of costs, their competitiveness, and the permanent high level of maintenance and administration services of common spaces in residential complexes are elements that contribute to the success of a residential complex", added Mariana Stamate, managing director of MVGM Romania.
The role of a property management company in a residential project is now becoming even more important following the adoption of 'home-working' by a growing number of employees in the local market. This trend has led housing developers to include in their projects several common spaces, dedicated either to leisure or work. These spaces need professional management like any other commercial property, which increases the complexity of the services offered. MVGM's Managing director for Europe Maarten de Haas says: "we see a significant increase of investors that develop residential units as well as a shift in how investors approach the residential market. In this respect, Covid – 19 has left its mark. We experience that developers, investors, buyers and tenants that they believe in our skills, professionalism and international experience that we bring to the Romanian market. Great to see we receive the trust of our (new) clients to manage their residential properties.
MVGM Group has the ambition to have a portfolio of over 2,500 homes under management in Romania within the next 2 years. (source: MVGM Group)