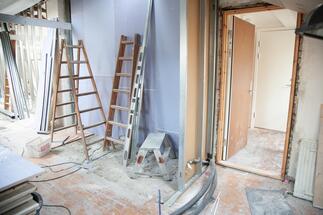 Energy Policy Group, the coordinator of the Efficient Romania project, explains the most important provisions contained in the strategy called "Renovation Wave".
The main areas of interest of the "Wave of Renovations" are: (1) combating energy poverty by renovating low-energy buildings; (2) renovation of public buildings, such as schools, hospitals and administrative buildings; (3) decarbonization of heating and cooling systems.
Through this strategy, the European Commission (EC) will address the many barriers that currently make renovation a complex, costly and time-consuming process. At the same time, the EC will support the integration of renewable energy sources in buildings and their use for heating and cooling. It will also encourage the development of the green building market and green mortgages.
Through such investments, buildings will become healthier, lower in energy consumption, more environmentally friendly and more resilient to climate change. In turn, cities will become more "green" and more connected to nature.
"This will be a major change for homeowners, tenants and public authorities," Energy Commissioner Kadri Simson said at the launch of the "Wave of Building Renovations" initiative in October.
New obligations and more affordable financing
To achieve this goal, the European Commission has identified several areas of intervention and actions needed to activate large-scale renovation work. Here are the most important measures provided: https://www.romania-eficienta.ro/romania-eficienta-valul-de-renovari-va-aduce-schimbari-majore-pentru-proprietarii-de-locuinte-chiriasi-si-autoritatile-publice/
(source: romania-eficienta.ro)