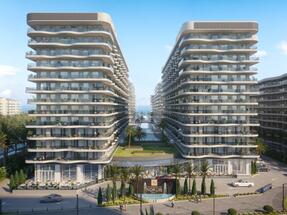 The project will comprise over 3,000 hotel rooms and luxury apartment suites, offering a premium lifestyle, with all the facilities and services of a five-star hotel, as well as 20,000 sq m of retail space.
"Construction at this stage of the project, on a new area of almost 20,000 square meters of land, will begin later this year, after the launch of the Nordis Mamaia hotel, and will include over 1,400 new premium apartments and over 10,000 square meters of space commercial representatives ", the representatives of Nordis Group transmit.
The investment in the project will exceed 200 million euros.
According to the developer, the demand for the first stage of the project exceeded the most optimistic expectations, this being the reason why it was decided to expand the project.
Currently, the first stage of the Nordis Mamaia residential and hotel complex has an occupancy rate of over 80%. The construction comprises 747 hotel rooms and suites and 613 residential suites and has a SPA with an area of over 3,200 square meters.