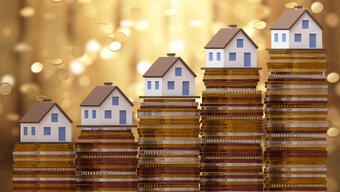 The current occupancy rate of these units is over 90%, over 2,700 homes being thus rented to medium – long term tenants for periods of minimum six months. Over 55,000 dwellings were delivered in Bucharest and its surroundings since 2018, according to official data from the National Institute of Statistics and SVN's estimations.
Over 5,550 residential units have been purchased by investors in the same period, representing approximately 10% of total deliveries. Of these, approximately 45% were resold, the rest being put to rent in order to obtain a long term yield.
"If the residential market withstood well the shock caused by the Covid-19 pandemic, the rental sector was severely affected, especially in the segments for student and business and tourist travellers. The long term renting segment registered better results, especially in big cities such as Bucharest. The general climate is in a continuous improvement compared to last year," stated Gabriel Voicu, vice-president SVN Romania.
Medium rents on the new residential segment in Bucharest registered a 6% annual decrease in the first half of 2021. A linear evolution is estimated for the next 12 months, taking into consideration both the excellent results registered by the Romanian economy and the degree of immunization and also the return of employees to office buildings, even in a hybrid working system, and the beginning of the academic year.
A one-bedroom new apartment from Bucharest is being rented for EUR 250 – 350 on the mass market segment and with EUR 450 – 600 on the middle market segment, while a two-bedroom apartments is being rented at values between EUR 600 – 900 on the middle market segment and a villa is rented from EUR 750.
The decrease in rents, inflexibility of some landlords, especially in the period immediate to the Emergency State from last spring and the decrease in the occupancy rate led to a reduction in yields to on average of 5.3% in Euros per year – 19 years for total return investment, without taking into account the increase in the value of the property acquired.
"We will see more and more owners of large portfolios of apartments in the future, taking into consideration that the purchase of residential units for later rental offers a satisfactory and stable long-term return, regardless of certain specific periods. Buyers active in this segment must pay special attention to the type of property purchased, as the demand for housing has changed – those who are looking for a home to rent have new specific criteria, from surfaces to partitioning," added Gabriel Voicu.