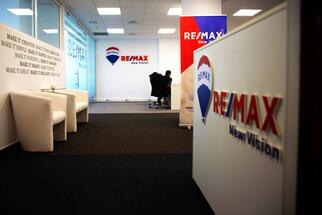 The opening of the fourth RE/MAX Magnum unit - one of the strongest local RE/MAX franchises - is part of the expansion plan undertaken by entrepreneurs Andrei Marinescu, Cătălin Cornescu and Georgiana Constantin, which aims to expand with two offices each new per year. In Bucharest, RE/MAX currently has a portfolio of 17 real estate agencies.
Currently, RE/MAX Magnum Group has four offices and about 100 members and aims to open 12 offices by 2025, respectively to a number of over 200 members. At the same time, Marinescu aims to reach a turnover of over 5,000,000 euros in the mentioned time frame.
The RE/MAX Right Choice office, launched on the local market by Gianina Berberic, is the third office opened in Timiș County under the RE/MAX umbrella. The entrepreneur has not worked in the real estate field until now, but, according to her, she chose to open a real estate business due to the recognizable brand and the notoriety that RE/MAX has worldwide.
In Romania, RE/MAX is the largest network of franchised real estate offices, with the largest number of real estate agents, currently having over 50 franchises and over 600 members. The national expansion plan of RE/MAX Romania targets, by 2023, 110 franchised offices and over 1,000 real estate agents. (source: RE / MAX)