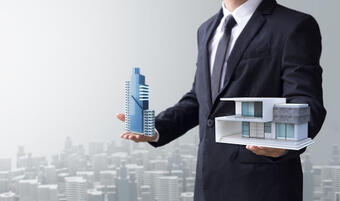 From 2022 the market could have a new star - the residential sector. After being postponed for a year, the decision to increase the VAT threshold was finally adopted by the Executive, and the 5% VAT is applied from January 1, 2022 up to a maximum of 700,000 lei or 140,000 euros.
On the other hand, the real impact will be felt in the market only in three years, given that from now on developers will design more three- and four-room apartments that fit into the new threshold.
On the office market, the total demand for modern office space contracted by almost 10%, up to 112,000 square meters, compared to the same period last year. Deliveries of new offices are slowing down in 2022 and volumes are halving compared to 2021, reaching a six-year low.
Developers have postponed the start of new office projects in 2020 and 2021 so that they will only slow down the pace of new office deliveries. The year 2022 will bring on the office market in the Capital only 138,000 sq m of offices, ie almost half compared to last year's volumes.
At the end of 2021, the stock of offices in Bucharest had 3.22 million sq m of modern space, being the largest volume of new A & B class spaces in a single city in Romania, following the deliveries of about 260,000 office spaces in projects whose construction began before the pandemic. Against the background of work from home, or the hybrid system, but also the uncertainty of 2020, many developers have postponed the start of new projects.