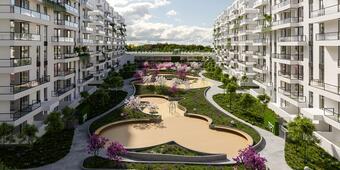 The first two phases of the project, with 466 apartments, were sold over 98% a year and a half before full delivery – scheduled for beginning of 2022 for first phase and the beginning of 2023 for units from the second phase. The real estate consultant and exclusive agent of the project is SVN Romania. The medium payment received is 30%.
In total, Tomis Park Constanta will reunite approximately 700 apartments after an overall investment of EUR 59 million. The project will provide residents with numerous facilities, including a park, several playgrounds, commercial spaces, a kindergarten and almost 1,000 parking lots. Prices for units from third phase start from EUR 62,000 + 5% VAT.
"Constanta emerged in recent years as the second largest regional residential market in Romania, after Cluj – Napoca. The number of residential projects developed within the city limits is rising and if the project is well designed and with a adequate sales strategy, you can record excellent results, with almost 100% of units sold since early phases of construction", stated Maria Andrei, vice president SVN Romania.
Constanta registered the best residential sales results among the most important regional residential markets in Romania, with a 172% annual increase in the number of closed transactions in the first half of 2021, according to statistics released by the National Agency for Cadastre and Real Estate Advertising.
The developer of Tomis Plus delivered so far almost 1,000 residential units in Constanta and Bucharest. SVN Romania is one of the biggest real estate consultants from Romania, operating also two regional offices, in Brasov and Constanta. The company is leader on the residential segment, with over 20 projects in portfolio in Bucharest, Brasov, Constanta, Cluj – Napoca, Oradea and Sibiu.