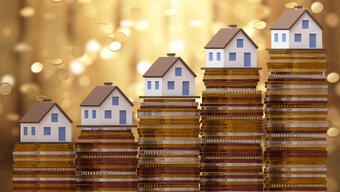 New research released today by JLL shows that the investment allocation to Living assets is set to grow throughout 2021, following the robust performance of the market throughout 2020, which resulted in €83.4bn being invested into the sector.
"In Europe these investments are an alternative to traditional real estate investments, i.e. office, retail, industrial or hotel space. Interest is growing in such investments and investors are now exploring our region. We already have enquiries from investment funds looking for residential projects to rent. This is a good start and we believe that this market segment could attract significant funds in the near future", said Andreea Hamza, Senior Director Living Department JLL Romania.
Developments in recent years show a maturing of the local residential market with the presence of professional and experienced players who have adapted their offerings to existing demand and can create the products these investors are looking for.
The third iteration of the JLL Living Investor Survey consolidated the opinions of over 40 respondents representing around €9.5tn in total assets under management, of which €100bn is invested in Living assets in Europe.
Living assets – which brings together the five sub-sectors of student housing, co-living, multifamily, affordable housing and healthcare real estate assets – made up 13% of asset allocations from respondents, with that set to increase to 21% if full investment ambitions were realised. With only 11% of respondents looking to decrease their allocation to Living assets, the hunt for suitable stock to invest in is becoming increasingly competitive.
The percentage of respondents looking to increase their allocation to Living assets has grown steadily since the first Living Investor Survey from 41% to 59%, and the impact of the pandemic has only served to highlight the investment potential in this sector. While uncertainty from the pandemic persists, high-quality living assets in Europe are expected to remain an attractive area for investment in the coming years.
While investors are determined to increase their allocation to the sector, 78% have identified a lack of suitable product as being a major barrier to accomplishing this. In addition, respondents to the survey to not see the supply and demand balance of investment-grade opportunities improving in the near term.
While only 8% of respondents have exposure to all five sub-sectors of Living assets, JLL's forecast expects this to grow to 27%. Clearly there is a substantial shift towards diversifying investments in the Living sector, and investors will be growing operational expertise to meet these ambitions. Not only are investors looking to diversify within Living assets, but nearly two-thirds (63%) of respondents said they are looking to expand to at least one additional market.
Addressing barriers to entry from an investment perspective, 78% of respondents identified a lack of suitable product as restricting them from investing, which is driving an increasing number of investors to seek out forward-looking deal opportunities with developers. This is evidenced by the fact that 30% of all purchasing activity in 2020 was for assets not yet completed.