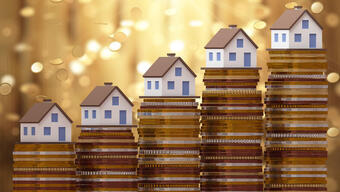 Apartments and duplexes are the most sought after properties in our country, and the luxury market has remained constant, with families and young couples usually making up the majority of buyers in Romania. The key factors influencing the market are mainly: accessibility, employment rate and interest rate.
At the level of the previous year, the average selling price for single-family homes was EUR 182,500 in urban areas and EUR 116,250 in rural areas, increasing compared to 2019, when this indicator was EUR 175,000 for urban areas and EUR 90,000 in rural areas. For apartments, the average selling price in 2020 was EUR 67,250 in urban areas and EUR 45,000 in rural areas, compared to EUR 65,000 a year ago and EUR 42,500 in rural areas.
Currently, Romania is a balanced market, the buyers who buy for the first time being the ones who lead the general demand. For this year, RE / MAX Romania specialists estimate that the average price in the residential sector will increase by 5-10%.