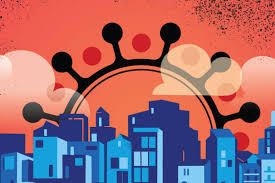 45% of them consider changing their rented housing, the majority (66%) because they want a more spacious or better positioned apartment, including new buildings, and only a third because they want to lower their rental costs.
The crisis caused by the coronavirus is beginning to show its effects on the housing rental market as well. In Bucharest, students have left many empty properties, apartments previously rented per night have been converted into apartments with monthly rent and the number of rental offers in the market began to grow. The value of rents remains the main factor for tenants when choosing a rental or another.
In the current uncertain context created by the Covid-19 pandemic, tenants are looking for security, either by reducing the rent or moving to a smaller space, either by reaching a longer-term agreement with the owners or registering contracts at the National Agency for Fiscal Administration (ANAF). Compared to the previous crisis from 2008-2009, lease registration ensures owners binding, enforceable documentation, facilitating money recovery from tenants.
"The residential tenant is much more dynamic than the buyer, and the trends in the rental market can be valuable for housing developers. The need for security in the relationship with the landlord will lead to the professionalization of the housing rental market, and more and more developers will turn their attention to this segment. We have already seen transactions with apartment buildings intended exclusively for rent, a sign that there is interest among investors for such products. We expect to see other players in this newly created ecosystem announcing rental projects", explains Gabriel Blăniță, associate director of Colliers Valuation and Advisory.
Beyond the cost of the monthly rent, most respondents who consider it more profitable to rent than to buy their home are also looking for certain functionalities that suit their needs and lifestyle, such as parks, green spaces and playgrounds located in proximity, which have become almost as important as the access to public transport. If the proximity to a supermarket has always been a priority, top preferences this year also include pharmacies, which are requested by almost 50% of tenants, according to data from the study requested by Colliers International.
"The pandemic generated strong changes in people's relationship with their living space, as its importance has significantly grown during the lockdown and the trend has maintained since. It has become increasingly important what the space looks like, both in terms of the living space itself and also its surroundings, as well as what facilities are available nearby. For the rental market, beyond the need for security and not making decisions that require high investments, the need for an upgrade, for a better standard of living has also increased, as tenants are not satisfied with the current market conditions", says Alexandra Cojocaru, Unlock Research partner.
The research was conducted by Unlock Research, at Colliers International's request, between September and October 2020, on a sample of about 300 people living in rented accommodation in Bucharest, with above average incomes, most with higher education and aged between 25 and 45 years old, in proportion of 51% being women and 49% men. The study on the residential rental market in Bucharest is part of a series of quantitative and qualitative analysis performed periodically by Colliers International. (source: Colliers)