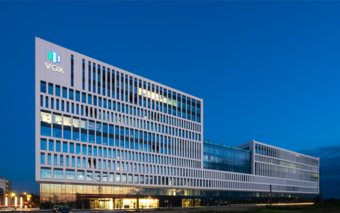 The amount will be used both to refinance existing loans contracted for completed projects – Vox Technology Park, one of the most important business hubs from Timisoara, and Rivendelle, a premium residential project, but also to finance developing projects – Vox Vertical Village residential project.
"2020 was a difficult year for the office segment but we repositioned rapidly, and we took numerous measures to increase the sanitary security in the office project, decisions that generated good results in terms of office space rentals. These results have maintained the confidence of our partners in the banking market at a high level and have materialized in the current finance granted by CEC Bank", stated Virgil Tornoreanu, CEO Vox Property Group.
"CEC Bank started in 2020 its collaboration with Vox Property Group, one of the largest real estate developers active in the western part of the country. We are proud to support success projects that boost the economic development in the area and respond to actual market needs", stated Laura Mihai, Director Corporate Clients within CEC Bank.
PCF Investment was the exclusive consultant of Vox Property Group in structuring, negotiating, and implementing the financing.
"We are pleased to assist Vox Property Group in raising the capital needed to continue not only the development of real estate projects, but also for constant investments in sustainability and innovation, key attributes that led to the success of the financing. Vox Technology Park and Vox Vertical Village are both remarkable projects, that meet the highest standards of energy efficiency and incorporate state-of-the-art technology to increase the security, comfort and cost-effectiveness of the buildings", stated Mihai Murgu, Partner - PCF Investment.
Vox Technology Park office project was completed following an investment of EUR 30 million. The project registered excellent results in the last 12 months, with over 8,700 square meters of office space leased since the outbreak of the Covid-19 pandemic in Romania.
Among the companies that leased or extended their offices from Vox Technology Park are Kromberg & Schubert, ATOSS Software, Tech Mahindra, Connect 44 Romania and Casa Rusu. Vox Technology Park also obtained in 2020 the BREEAM In-Use sustainable certification with Outstanding rating, the highest existing at an international level, thus being the first real estate project in Romania to achieve this rating after the newest and most rigorous BREEAM version, issued in May 2020.
Vox Property Group is also developing Vox Vertical Village residential project, located in the immediate vicinity of the office project. (source: Vox Property Group)