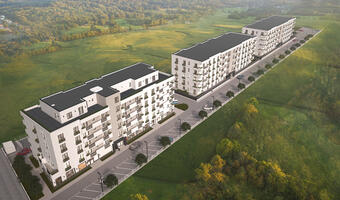 "First of all, we want to thank the customers, who were close to us and with whom we managed to develop a partnership and friendship, and wish them success in their future endeavors. Regarding our immediate plans, we will continue the development of new industrial parks, in the first phase in Sibiu and Piteși and, moreover, we will accelerate the construction of residential complexes, already having some land prepaired. At the same time, the capital infusion will be directed to new business lines that we want to open in Romania, especially in the retail sector", said Jonathan Scifo Diamantino, CEO Zacaria.
The record transaction of the year, mediated by Avison Young, targeted four industrial parks in Sibiu, Craiova, Oradea and Arad, with an occupancy rate of 100%. Zacaria also benefited from the support of an experienced team of Țuca Zbârcea & Asociații lawyers.
Immediate investment in residential projects
"One chapter has closed for Zacaria, but another more exciting one is just beginning. In recent months we have worked hard to start as soon as possible three residential projects in Sibiu, Craiova and Bucharest. The efforts have paid off and we are pleased that we can start work in the near future, so we will bring to market about 550 apartments at the quality standard already demonstrated by previous projects", said Jonathan Scifo Diamantino, CEO Zacaria.
Next, Zacaria will start in October of this year a residential project in Sibiu totaling 3 blocks and 121 apartments. Located in the immediate vicinity of the future county hospital, the Valletta Park private district will have 2, 3 and 4-room apartments with generous areas. Sales will start in the same month, there is already high interest from buyers.
For the end of 2021, Zacaria has scheduled the debut of another major project located in the center of Craiova. Valletta Towers totals 191 apartments arranged in 4 blocks. With two-level underground parking and direct access to a future boutique mall, planned for the second phase of the project, the ensemble will be a landmark in terms of luxury residential projects, in a city in continuous development.
At the same time, in the first half of 2022, the company intends to start the second phase of the project located in Pipera, American Village.